See Every Listing On the Market!
Did you know that most third party home search/affiliate sites may only show 80% or less of the actual homes for sale?
*

That's a lot of homes you may be missing out on!
Using Zillow or Trulia? They DO NOT have all the listings!
View 100% of homes for sale in your area with the Home Scouting app powered by HBM2.
Use my
VIP Code 9257878727
to register.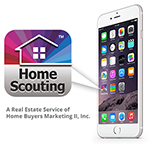 Download the app and enter my
VIP CODE: 9257878727
(VIP CODE is my phone number)
Let house hunting make you smile again!
Your contact information will never be sold with the PRIVATE Home Scouting app.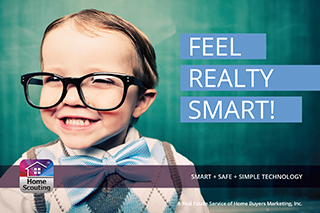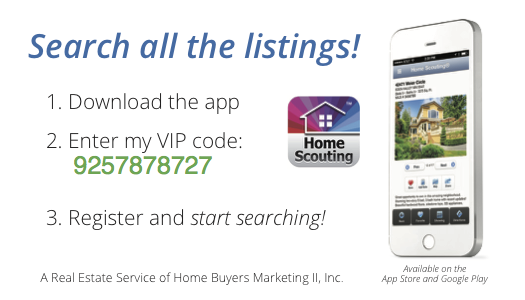 ******************************************************************************
When it comes to searching for real estate online, I invite you to check out the Home Buyers Scouting Report® (HBSR) from Home Buyers Marketing II, Inc. The HBSR is a FREE, secure website that lets you customize your home search and view all the available homes in this market that match your personal search criteria. And, when newly listed homes that match your search criteria become available, you'll be the first to know with email alerts from HBM II. Click on the link to start your search or contact me for more information.